ah bon c des raisinets?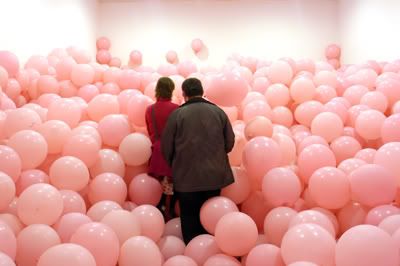 photo: Bastien Lattanzio
half anglo stuff for the frenchies
half french dope for
the others
,
download all and get your skates one.
1) from the klaxons' galaxy
a)
CRYSTAL CASTLES
a v. young super hot girl, a boy, toronto, a 7eleven, an atari computer, electrocutions and children. on super hyped up label MEROK, the NME said this shit is like "a Gameboy having a nervous breakdown", et c'est pas faux. et c'est pas mal, non plus.
Crystal Castles - No Skin
Crystal Castles - xxzxczxme
b)
DEAD KIDS
the dead kids are amazing, i advice you place your bets on them. they're kind of our
cousins d'angleterre
. people tell me they litteraly kill it live, i trust, i wish. FLUORIDE FEVER.
Dead Kids - Fear And Fluoride
Dead Kids - The Dead Wife Pills
ces enculés d'anglo ne sont pas les seuls a faire de la musique vener check and see.
2) il y a pas que ed banger dans la vie
a)
YUKSEK
oh god. if i wasn't only an intern i'd sign him right away, you hear me benoit. his live shows are freaky, his music is candy for the ears, and he is himself beautiful. how fortunate! there's so many things that are going to be out soon that i won't list any, find it for yourself. come to paris on sept 14th as well to check him out alongside other project KLANGAGE and friend TACTEEL.
Yuksek - Break Ya
b)
GENTLEMEN DRIVERS
let's get to the point : the GD are my new favorite-people-ever. Pharrell posted the cutest-remix-ever a while ago, that they did for their friend
CRAIZ
(WHOSE, incidentally, FUCKIN GOOD STREET TAPE is now available on the internet,
buy it
). Born 6 months ago, the GENTLEMEN DRIVERS know what's right. classy cars, tight attitude, a bit of mistery, banging tunes. this one in particular has been destroying my ears for the past few days. watch out for future live stuff, i can't bear to wait, my panties neither.
Gentlemen Drivers - Mass Damper
et sinon...
-
TRIPLE ZUT
's
J 'ai Envie
makes me melt and all kinds of other things too, go listen.
-if you haven't done so already, download the Third Eye Mafia Re-fit of
Atlantis to Interzone
on
20 Jazz Funk Greats
, it's jaw dropping.
- also go to
Palms Out
and get an okay remix of ADAM KESHER's new single,
Modern Times
.
un bon plan en deux parties deux sous-parties, a meaty conclusion, how neat, c'est visiblement la rentrée, chez fluokids aussi.
Tweet